When renting a residential property there are particular items you should pay attention to that are on the short list of "common problems" needing landlord tenant repairs. Make sure to check for these issues, or to check when they were last inspected so you can minimize your risk.
This list is based on research of the items that were found to be in need of repair during the pre-sale inspection process.
It is important to understand what is covered in a rental security deposit and what the laws are in Colorado laying out Colorado landlord tenant rights. Below is a handy guide to use in preparing for your inspection prior to renting or purchasing a residntial property. It was developed by EZ Landlord Forms and is a helpful visual reference.  Check out other resources and information on Colorado Landlord Tenant laws.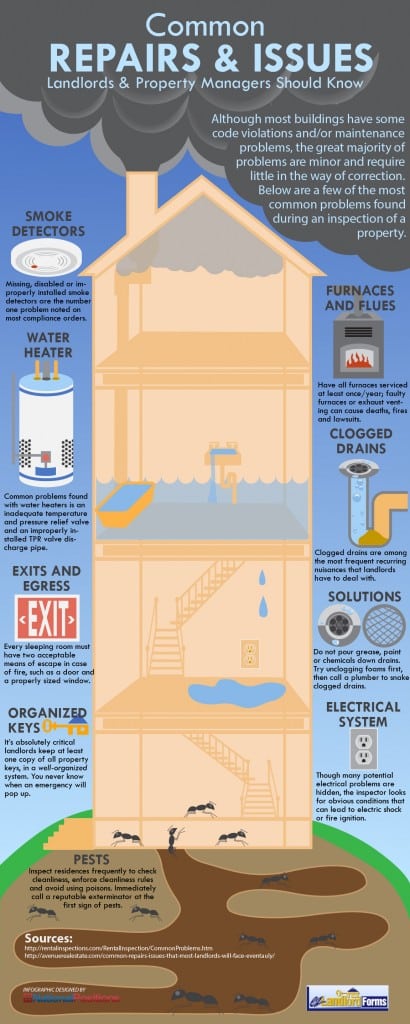 List of Colorado
Landlord Tenant Laws
Need help with mechanic lien rights on all projects? Click here for free access to 5 major forms used with mechanic liens issues.