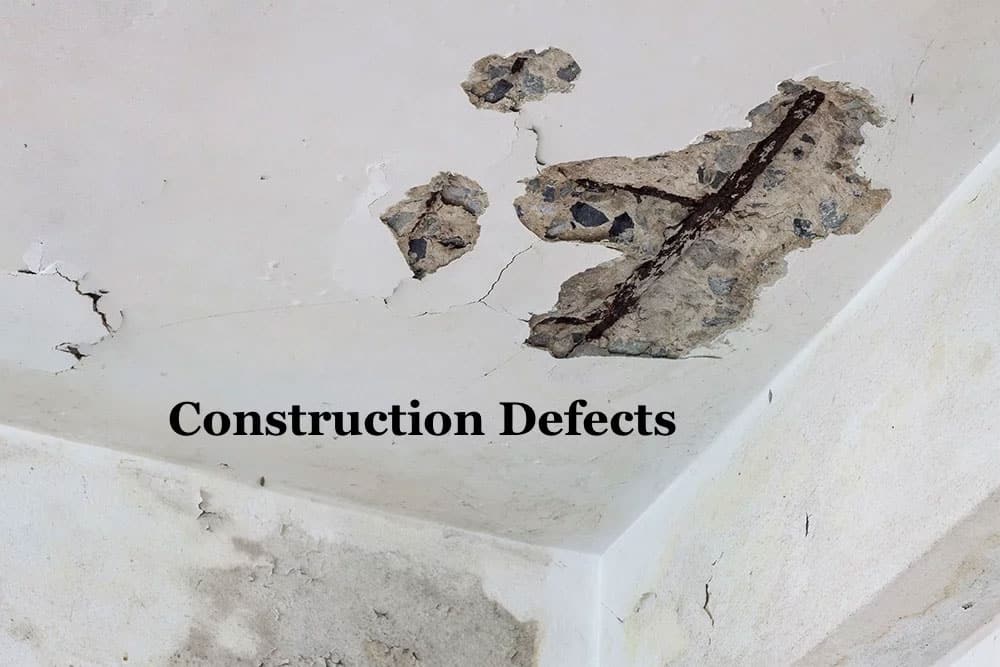 Denver's Real Estate Market is facing Incredibly High Demand & Many Builders are Cutting Corners to Save Money and Time
Although most home builders operate in an honest and ethical manner, when demand outstrips supply, unscrupulous builders try to take advantage. What do you need to know about the Colorado construction defect law?
Developers are building condos, town homes, and single family homes at an incredible rate. That means a lot of new construction, as well as new construction crews and contractors, architects, engineers, and other people who contribute to the building of each new home or structure. Many new homeowners are finding that some builders are cutting corners to save money and time.
Whether due to cutting corners to increase profits, or simple mistakes, or downright incompetence, construction defects account for the biggest risk to your investment in your new home or building. And while most builders operate in an honest and ethical manner, mistakes are sometimes made.
If you have moved into new home, and believe that there is a Colorado construciton defect, it is essential that you call a real estate attorney right away.
There may be deadlines that apply and could prevent you from recovering damages.
These kinds of problems are a good indication that you should consult an attorney about possible construction defects:
Excessive or persistent leaks (or simply water staining suggesting leaks)
Uneven, sloping, or improperly installed flooring
ANY indication of faulty gas lines or wiring
Cracks or separations in walls (interior or exterior) flooring, concrete, etc.
Misaligned, bowed, or tilting walls
Windows that won't close or seal properly, or doors that are hard to open and close
Excessive soil erosion, land or mudslides on the property or near by
Problems with pools or spas indicating design or construction flaws
Bowed, shifting, or sagging retaining walls
Other changes or defects in the property or building indicating damage or failure in the integrity of the building
ANY construction which was not inspected and approved
ANY construction that failed to meet local building codes
These are a few examples of things which may be an indication of code violations, defective materials, improper installation, design flaws, or even problems with the site your building is on. All of these can be costly to repair, and degrade the value of your building. In some cases, they are dangerous, and cannot be properly repaired at all.
Protect your investment! If you have any indication of construction flaws in your new building or home, contact an attorney with experience in construction defects, contact me.