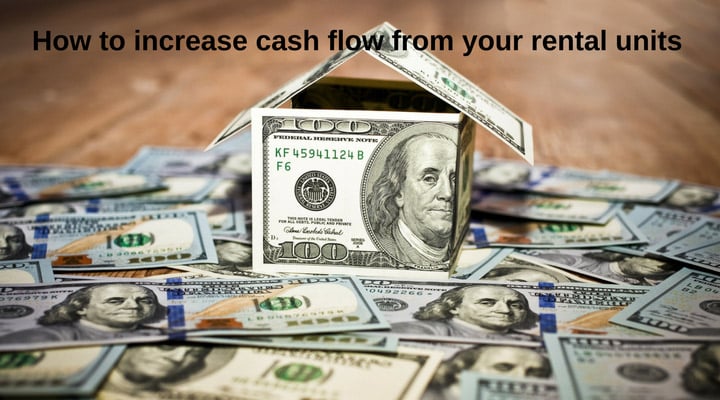 If you invested in property to rent then you are not renting out of the goodness of your heart. You are renting to make money. Under landlord tenant law colorado you are required to provide a lease that meets the state's legal requirements. There are additional clauses you can consider adding under Colorado landlord tenant laws in which you can legally charge an additional fee.
Below are some additional clauses to consider including in you Colorado residential lease agreement. Let's get started!
1. Early Termination Fee
Although it is not very likely that most tenants will want to terminate early, life throws all of us curves. Colorado eviction laws are very specific with regard to lease termination. You should protect both you and the tenant by creating a clause that allows them to pay for early termination through a pre-agreed to fee. This is an attractive option for both parties. You should address this possible situation, and decide if you want to include a fee to terminate the lease. This buys them freedom from the lease so they can't be held responsible for the remaining balance.
EXAMPLE LEASE CLAUSE: EARLY TERMINATION.
During the initial term of the Agreement, Tenant(s) shall have the option to terminate the remaining responsibility for rent due for the balance of the lease term by providing Landlord with written notice of not less than thirty (30) days together with payment of an early termination fee equal to TWO (2) MONTHS RENT. The Agreement will be considered terminated upon Landlord's receipt of a proper written notice (signed by all Tenant(s)) and payment of the early termination fee and all rent and other charges due through the date of the Tenant(s) vacating the Premise. If Tenant(s) fails to timely vacate, pay the early termination fee, or pay any other charges due through date of vacating, the attempted early termination permitted by this provision shall be deemed void, and the other provisions of this Agreement shall apply.
2. Subleasing
Any lease agreement you develop needs to address the issue of subleasing. Without a specific clause that prohibits it, you will find that tenants will do it. Moreover, you can't penalize them if you don't have a clause that clearly prohibits the practice. This is a case where you can make it a win-win for both of your by including a clause that allows them to sublease for an additional optional fee.
List of Colorado
Landlord Tenant Laws
Giving the tenants the option to sublease under a set of clear terms will save a lot of headaches. You can create a clause with a one-time fee and require them to submit an application. The application will require that any sublease will have to undergo your normal pre-screening process and approval. The sublessee will then have to sign a subleasing agreement.
EXAMPLE SUBLEASE CLAUSE: ASSIGNMENT AND SUBLEASING.
Tenant(s) shall not assign this Agreement, or sublet or grant any license to use the Premises or any part thereof without the prior written consent of Landlord. Consent by Landlord to one such assignment, subletting or license shall not be deemed to be a consent to any subsequent assignment, subletting or license. An assignment, subletting or license without the prior written consent of Landlord or an assignment or subletting by operation of law shall be absolutely null and void and shall, at Landlord's option, terminate this Agreement and start the eviction process of all Tenant(s) and occupants.
If subletting is approved by the Landlord, a one-time fee of TWO HUNDRED AND FIFTY DOLLARS ($250.00) PER SUBLET, is assigned to the lease. All subletting individuals are required to submit an application to the Landlord for evaluation and screening. Landlord reserves the right to reject any sublessee that does qualify. If any sublets are initiated by Tenant(s) without the prior written consent of the Landlord, for each individual sublet, Tenant(s) will be assigned and responsible for the subletting fee, for each sublet, spanning the entire term of this Agreement.
 3. Monthly Pets Fees Pets
Americans spend billions on pets and want to have them in their life. Allowing tenants to have pets can be a competitive edge and provide an additional revenue stream. Pets come in all shape and sizes. You may want to craft a pet clause that has a variable fee for types and sizes of pets. Additionally you may want to clearly ban certain types of pets. How much extra money can you make by allowing pets?
In many markets, it's reasonable to charge an extra $25-50 a month per pet. If you're already getting premium rent, you might wish to make an exception and let up to two pets stay for a single pet fee. You also have an option to charge an additional non-refundable pet fee in addition to the monthly fee.
If you think pets aren't worth the hassle, when you consider that you could potentially make an extra $480 per year per property in pet rent by allowing them, you might change your mind. Just be aware that pets might cause additional damage, so be sure to collect a security deposit, in the amount of 1-2 month's rent, from the tenants.
EXAMPLE LEASE CLAUSE: Here's an sample pet clause from the Humane Society.
4. Rent Storage Space
Most rental units typically don't have a lot of storage space built into the units. With space at a premium if you have the ability to rent storage space in the building or close to it, you can provide another revenue stream. Additionally, if you have commercial storage facility near you and you don't have additional space you can rent yourself to a tenant, it might be worth considering if you can create a referral program that rewards you.
If you have space to lease, you will want to be competitive with any surrounding commercial units while factoring in the "convenience cost" for the tenant when determining a price for the space. You can include a clause in the main lease for this type of service or you could create a separate agreement for it. If you don't additional space to rent you might provide your prospective tenants with some resources of how they improve their space situation. Some easy ones you can refer them to are:
12 Big Ideas for Creating More Space in Your Apartment
10 Ideas for Small Spaces
EXAMPLE LEASE CLAUSE: ADDITIONAL STORAGE FEE.
$30. Residents shall pay the forgoing amount as an extra monthly fee above the aforementioned monthly rent to occupy the extra storage building on the stated premise.
5. Landscaping Fee
In most instances, the responsibility for maintaining the lawn and surrounding area in a single family home is for the leasee to be responsible. The exact responsibilities should be spelled out in the lease. As you review the lease with the tenant with regard to these duties, you can inquire if they have the equipment and tools to perform them.
If they don't then you could choose to provide the service for a fee. You would then get somebody to cut the grass. If it costs you $50 a month, charge your tenant $65 a month – a profit of $15 for your management services. The services could also include snow removal.
EXAMPLE LEASE CLAUSE: LANDSCAPING/YARD CARE.
Regular landscaping/yard care (mowing, edging, trimming, fertilizer, weed control) will be provided by Landlord for Colorado Landscaping Services for $65 per month.
___ Initial For Tenants of single family homes only:
Tenant agrees to mow, water, and keep the grass, lawn, flowers and shrubbery thereon in good order and condition, applying fertilizers and weed retardant as needed. If there is a failure of Tenant to keep the landscaping in good order and to follow these guidelines, Landlord reserves the right to hire a landscaping service at Tenant's expense (after a 10-day notice to perform covenant).
Landlord reserves the right to restore the landscaping to its initial condition, as it was at the time Tenant began occupancy, or if improved during Tenant's occupancy, to the level of such improvement. Restoration will be at Tenant's expense.
Colorado landlord rights under Colorado landlord laws are an important consideration when developing a lease that covers the legal requirements and the additional types of clauses that are good for tenants and good for the landlord. Do it right and both parties are miles ahead. This information is provided for educational purposes only and cannot be taken as legal advice.
Neither I, nor the other attorneys at Evans Case, LLP, nor any person or entity that I or any such firm represents, has agreed to enter into any agreement, or to incur any obligation, nor has any attorney/client relationship been created by e-mail, fax or other electronic means unless specifically and expressly so provided. No attorney/client relationship exists in the absence of an executed engagement letter or fee contract.