Bio of Joseph P. Stengel, Jr.
Meet Joe
Joe Stengel, a real estate attorney in Denver, believes that in the practice of law, as in most every area of life, hard work leads to success. A Colorado native, Joe has been a small business owner since 1980. After successfully running for public office in 1999, Joe spent the better part of a decade as a representative in the Colorado State Legislature, including serving as chairman of the House Finance Committee and eventually as House Minority Leader.
Already holding bachelor's degrees in both Economics and History, Joe entered the University of Denver's Sturm College of Law in 2001, while he continued to serve in the state legislature. He graduated with his Juris Doctorate after interning both with the Jefferson County District Attorney's Office and in private practice.
Joe joined Benson & Case in 2006. In January 2013, the firm evolved into Evans Case, LLP, at which time Joe became a partner. As his career further evolved, he made the decision to separate his practice from Evans Case. He is licensed to practice law through both the Colorado and Wyoming State Bar Associations. He has been active and practicing real estate law, in addition to litigating other complex legal matters. He has well over a decade of experience under his belt.
Joe Stengel believes that doing any good thing focuses the mind and attention on what is important in life. To that end, he gives himself wholly to his clients, serving them with the best representation and counsel available. Having learned at an early age that the first ingredients to accomplishing anything good is to "show up and pay attention." Joe's work ethic is to be available and attentive to his clients, while working hard to improve their circumstances and outcomes within the framework of the law.
When he is not working at the law on behalf of his clients, Joe devotes his attention to his family. Joe and his wife of over 40 years are parents to two sons, and now grandparents as well. Joe enjoys outdoor sports, hunting, camping and fishing.
"Having owned and managed real estate for investment, and after serving in the legislature addressing many of issues involving real estate as a real estate lawyer in Denver, I have acquired a wealth of experience and knowledge that will assist you in solving your real estate problems or acquisition opportunities."
Joe Stengel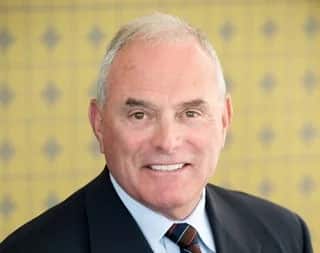 www.corealestateattorneys.com -The Colorado Real Estate Blog -Real Estate
Help Tailored To Your Needs
Blog subscribers get my newest real estate insights, information, solutions, and more!